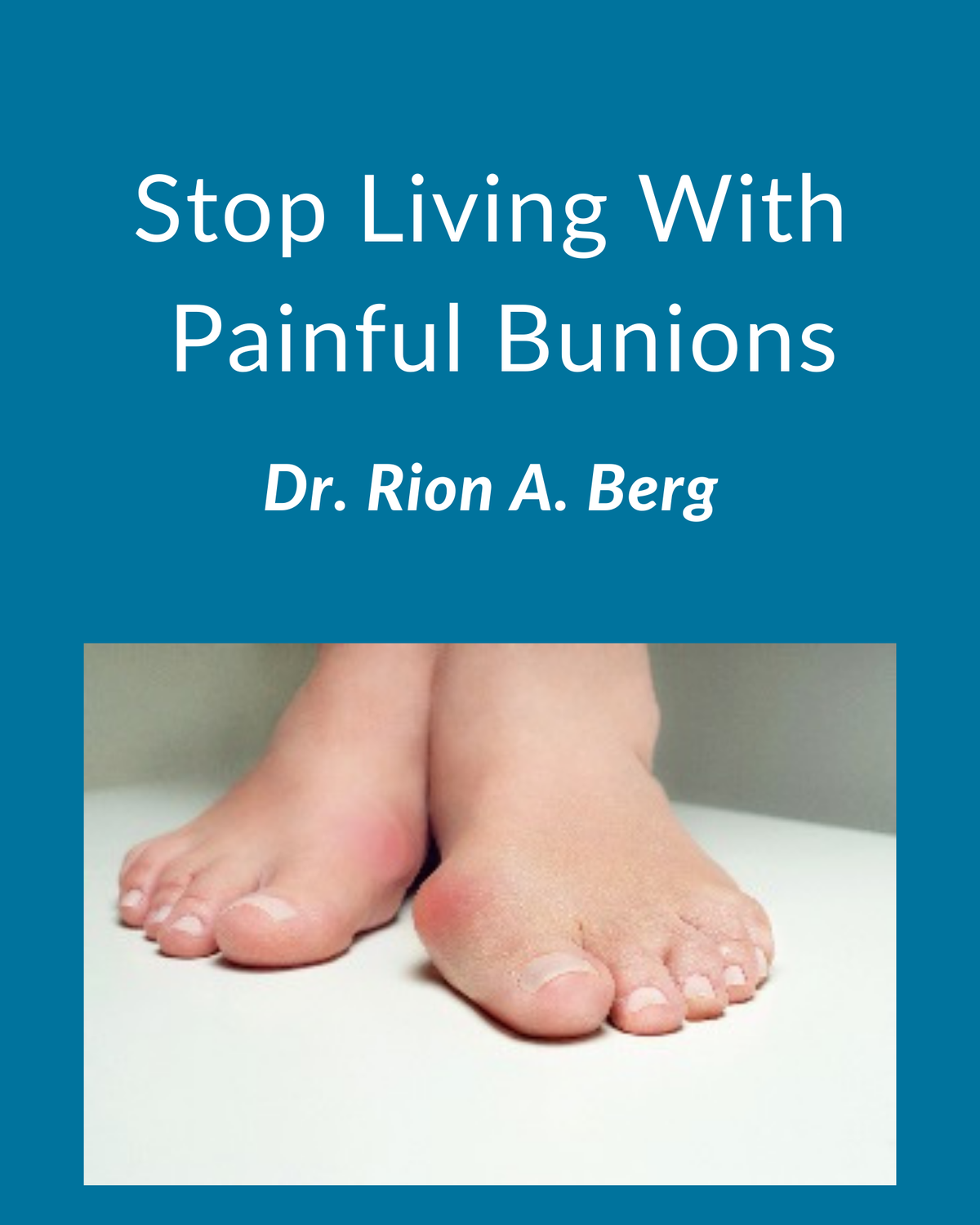 Bunions can be difficult to live with. To learn about this common condition, download our book, "Stop Living With Painful Bunions" by filling out the form on this page.
In this book you'll learn about:
6 causes and risk factors for developing bunions
9 treatments for relieving and ending bunion pain including surgery
2 ways to prevent bunions from getting worse
Dr. Rion Berg has over 40 years of experience treating bunion pain. If you want to start treating your bunion pain today, call our office at 206-368-7000 or request an appointment online. We'll appoint you in 2 weeks or less.