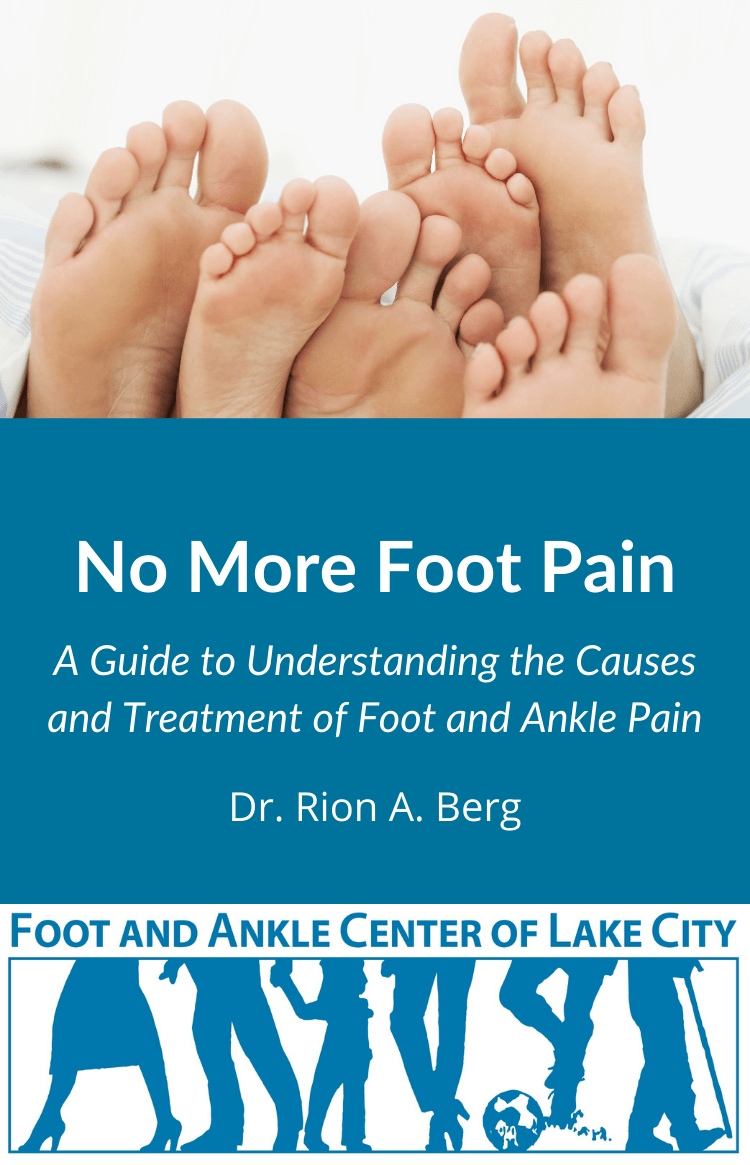 To learn more about foot pain and what can be done about it Dr. Rion Berg has written a book that can answer many of your questions.
In this book you'll learn:
descriptions of the 13 major causes of foot pain
how foot pain is treated
what to do when you have severe pain
when to call a podiatrist
Please complete the form to download our free eBook, "No More Foot Pain: A Guide to Understanding the Causes and Treatment of Foot and Ankle Pain".
But why wait to get treated. Call our office today at 206-368-7000 and we'll see you in 2 weeks or less for chronic foot pain.